We met as students at the Ionian University in 2003 and we became fast friends. Our graduate studies did lead us to separate paths, but only for a while; we never lost contact with each other. With our course of studies complete behind us, we joined the workforce: we worked at a number of translation agencies, traveled, acquired working experience and knowledge as full members of the translation community. Our translation journey helped us see the whole picture, to actually grasp what the needs were within the sector we were so passionate about. That is how we decided to become partners; we didn't just want to set up our own business. We wanted our translation agency to operate under our own terms, ensure that our team members received fair fees, deliver top-quality translations, and pave the way to larger and more significant projects.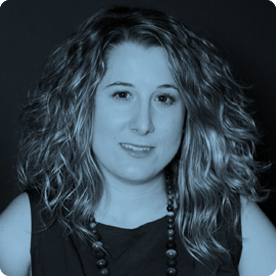 Aliki Anagnosti
CO-FOUNDER, TRANSLATORS NETWORK MANAGER
Aliki studied Τranslation at the Ionian University and she also holds a master's degree in Chinese Studies from the University of Edinburgh in Scotland. She perfected her knowledge of the language during the semester she spent at Nankai University China and worked as an English teacher in Shanghai for one year. She has been working in the field of translation and interpreting since 2010 (member of PEEMPIP), while she is also active in the field of entrepreneurship. She is Head of Partnerships at the Academy of Entrepreneurship and she represents the Hello Tomorrow Network in Greece, while she has participated in a number of global conferences and events in the field of entrepreneurship, representing Greece.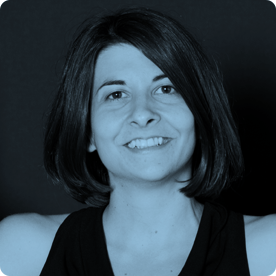 Marina Spanou
CO-FOUNDER, MARKETING & BRANDING MANAGER
Marina studied translation at the Ionian University and obtained her master's degree in Turkish Studies from Leiden University, during which she attended classes at Boğaziçi University in Istanbul. She has been working as a translator since 2007 and is a member of PEEMPIP. She currently lives in Amsterdam and is a member of global entrepreneurship network Impact Hub. She enjoys following courses on online education platforms, such as Coursera, to enrich her knowledge and skills and learn more about new tools and techniques in translation and social media.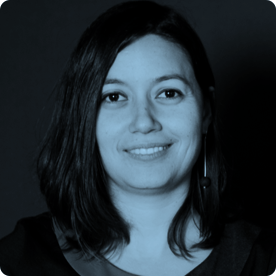 Dina Tyrovola
CO-FOUNDER, BUSINESS DEVELOPMENT MANAGER
Dina graduated from the Department of Translation of Ionian University in 2008. She has completed a master's programme in International and European Studies at Piraeus University, Athens. She has been working as a translator since 2007 and is a member of PEEMPIP. In 2011 she participated in a two-month volunteering project in Itajubá, Brasil. She is an active member of Activate Now, a group of people organising events and citizen initiatives in Sparti (Open Coffee Sparti, European Music Day, etc). She likes reading, writing and studying language in all of its forms and is an active member of Sparti's hiking club.